BUILDING INFORMATION MODELING
Building Information Modeling (BIM) – is an intelligent 3D modeling process that provides the tools for efficient planning, design, construction and management of buildings and infrastructure.
BIM technology involves developing one or more accurate virtual building models in a digital form. The use of models facilitates the design process at all stages, providing more thorough analysis and control. Such computer models contain the exact geometry of the structure and all the necessary data for the procurement of materials, fabrication of structures and construction works.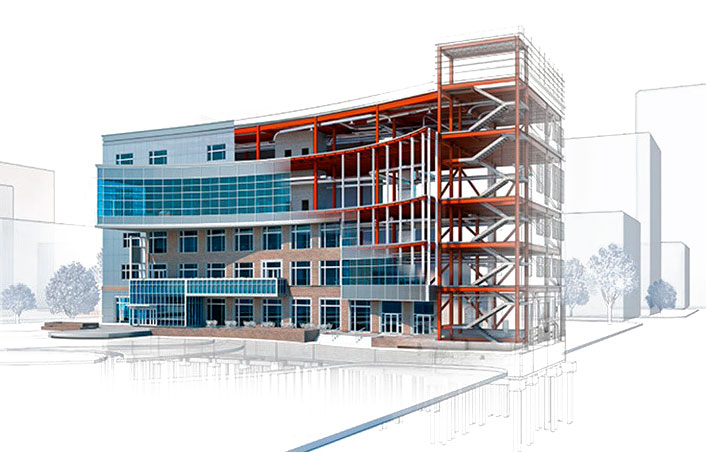 The design team of CDM Engineering Ukraine can create a comprehensive complex design model with built-in data in a format that covers both structures and the timeline of the entire project, from the earliest stages of development, through commissioning, renovation, all the way to the possible demolition of the structure.
We use software that allows for the precise management of BIM design: it combines multiple models from several authors into one and highlights discrepancies between these designs. The model presents data in 4D (work plan of design and installation) and 5D (work plan with financing timeline).